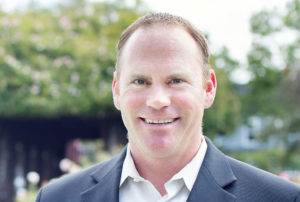 David Sullivan is a Partner at the DeWinter Group, the largest boutique Recruiting & Consulting firm focused on Accounting, Finance & IT in the Bay Area.
Sandra Clark is a veteran LinkedIn guru who helps busy professionals create powerful LinkedIn profiles to get results.
I had the pleasure of meeting Sandra Clark (www.linkedinmentoring.com) through a mutual friend and I found her to be an extremely knowledgeable resource for all things LinkedIn! During our discussion, Sandra was quick to share that the majority of her secrets & tips are available on-line and she encourages people to seek out this same information directly and for free. The value Sandra brings is to make it faster, easier and fun! She helps folks new to or experienced with LinkedIn focus & simplify both their profile & their strategies on the site.
Our interview is broken in half with the initial questions more 'general' in nature and the second session more detailed & specific. Our firm represents literally thousands of Accounting & Finance candidates every year, many of whom are either in transition or contemplating making a career move. We hope you find some value and educational takeaways that you can apply as you continue to use LinkedIn to network in the Accounting & Finance community.
Q: What advice would you give someone who maybe hasn't updated their profile in years and is feeling overwhelmed?
Creating a LinkedIn profile from scratch or updating it after years of neglect can be a daunting exercise, especially for those that have been away from the work world for some time. I recommend folks take it in very small chunks. Start with a few easy things (treat them like warm-up exercises) that they can accomplish quickly & therefore feel good about making progress! Some preliminary steps & examples are as follows:
Skills section: Everyone has a couple of dozen skills that relate to them. Please note, skills differ from 'qualities' (like hard-working, honest, etc.) Accounting & Finance specific skills can include simple things like: Excel, Word, G/L, as well as higher level skills such as: Technical Accounting, Cash Flow Modeling, Financial Forecasting, etc. This first step can take less than 15 minutes and they'll feel good about what they've accomplished as well as identify the keywords they should use throughout their profile. They can also drag the skills into a different order rather than accept the default order LinkedIn has chosen for them.
Last 3 jobs: Focus on your last 3 jobs initially. Even if those roles are from 10 years ago, feel free to copy and paste items off an old resume. You may come back to improve them later but this will get you started.
Education: Add your advanced degrees and a separate section for "Certifications". You don't need to include dates that may advertise your age and also make your education less relevant when it broadcasts it was from 30 years ago!
Quick tip: Customize your LinkedIn URL. Here's how! Easy win! Then use that URL in your email signature, your resume and your business card.
Turn 'Notify your network' off -- I encourage users to update their profiles piecemeal and not to strive for perfection right off the bat. An important step when you're first creating or updating your profile is to toggle Notify your network to "NO" halfway down on the right-hand side of your profile page. This will allow you to ensure these updates won't be sent as notifications to your network every time you do a minor update.
Don't worry initially about perfection on day one – just keep working at it each day!
Q: We work with many professionals who are in-between jobs. We generally place them to fill in for executive-level positions or assist with special projects. How can these folks use LinkedIn to differentiate themselves from the consulting crowd?
Here are a couple techniques:
In the initial Summary section, include verbiage like the following; "currently seeking new engagements in…"
Consider adding a 'placeholder' position as the first one under "Experience". Include a generic job title – John Doe 'Accountant' and proceed to describe the type of position you're looking and available for. Include the role you are seeking in both the Summary & Experience sections.
Q: I've worked with candidates who are gun shy about sending InMails via LinkedIn. Can you share any tips on how to most effectively communicate with the LinkedIn community?
Most people who are looking for work don't have a paid LinkedIn account which is what gives them access to InMails. Sandra doesn't use any of the InMails she has in her account! She advises people to simply send a request to connect with a personalized message to open the conversation. When you are a 2nd degree connection from someone, it shows a button on their profile that says "Connect" and you're able to invite them to connect & add additional info. (limit 300 characters) in that invitation. If you're a 3rd degree connection, it shows a button that says "Send InMail". You'll need to click on the down arrow next to that button to see the choice "Connect". In both cases you can choose the designation 'friend' where it asks how you know that person and you won't need their email address – just be sure to write that personal message.
Q: Today LinkedIn has numerous paid memberships to choose from. Which of these would you recommend to job seekers and why?
The majority of users really don't need a paid account. Sandra does recommend people try the LinkedIn Job Seeker account free trial for a month once they've updated their profile and got it looking good – but she doesn't recommend paid memberships for the average user on an ongoing basis.
Q: How important are recommendations to someone's profile?
There is a big difference between Endorsements & Recommendations. Endorsements are the equivalent of someone you bump into in the hallway at work and they give you a compliment on a job well done or a skill they're acknowledging you are good at. Endorsements are proactive and positive. They can be somewhat superficial but are generally compliments and make the recipient feel good. And they may play into LinkedIn's algorithm for searches Recruiters do for those key skills.
Recommendations, on the other hand, can be very powerful, especially for a prospective job seeker. Recruiters and prospective employers often do look for them! Sandra highly recommends users create a habit of getting (ideally at least two) recommendations at each place of employment. Also, if you make asking for recommendations a habit, just something you do in the normal course of employment, then current employers won't instantly become concerned that you're planning on leaving when you ask them for one!
---
Sandra Clark (LinkedInMentoring.com) offers coaching services and workshops to help busy professionals build their online brand and showcase their expertise by creating great profiles on LinkedIn. She also with companies to support them in being recognized as an employer of choice when potential employees look at potential managers and co-workers' LinkedIn profiles.
Founded in the fall of 2000, the DeWinter Group has established itself as the Bay Area's premier provider of accounting and finance professionals on an executive search, consulting, and contract basis. More can be found at www.dewintergroup.com.