DeWinter Associates announces the promotions of Andy Dunayczan, Kristin Li, and Tony Tilleskjor.
By: Don Seeley, Partner, DeWinter Associates
"The only way to do great work is to love what you do." – Steve Jobs
"How do you define success?" We are asked this question a lot at the DeWinter Group. As recruiters and former public accountants, people oftentimes assume our response is the bottom line. Yes. As accountants we believe the bottom line is important. Without a healthy cash flow there is no business. It's that simple. That being said, "Is money how we truly define success as a company?" No. At the DeWinter Group we measure our success by the individual success of each employee. Our job is simply to provide our employees with the tools, team, and environment to make it happen.
This year the DeWinter Group's accounting and finance recruitment division, DeWinter Associates, is celebrating the individual successes of three employees. Andy Dunayczan, Kristin Li, and Tony Tilleskjor celebrated their own personal record placement numbers last year and met the minimum placement threshold to advance to the next level of management at the DeWinter Group. To celebrate their success, we sat down with each to learn what has made them successful. What will shock the recruitment world most are their responses have one common theme: it's not how much money you make that is important, it is how you make it that defines long-term success.
Meet Andy, Kristin, and Tony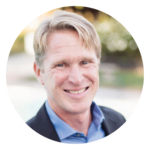 Andy Dunayczan
Promoted to Vice President
Andy joined DeWinter Associates in 2012 after being introduced to DeWinter Group Founding Partner, Derek DeWinter, in 2007 as he began to explore developing a career in recruiting. Prior to working in recruiting, Andy held a number of accounting, finance and technology roles with various companies around the Bay Area and began his career in public accounting. He also started his own Surf and Yoga company in Costa Rica and had a massage practice in San Francisco.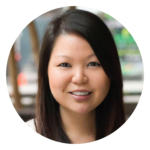 Kristin Li
Promoted to Director
Kristin joined the DeWinter Group team in 2013 after being introduced to the firm by a former colleague. Prior to working in recruiting, she worked as a management consultant for PwC in Washington D.C. before relocating to the Bay Area. She instantly connected with the professionals at the DeWinter Group and liked the ideas of autonomy, freedom, and flexibility the firm provides its recruiters.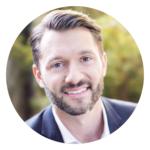 Tony Tilleskjor
Promoted to Director
Tony joined the DeWinter Group's team in September 2015 after spending the first few years of his career working as an Auditor at KPMG and PwC. Given his background in accounting, he was introduced to DWG as a candidate. He had an extremely positive experience and felt as though their team was personable. After working for a brief period with a well-known international competitor, Tony finally joined the DWG family.
Q: What has made you successful?
Kristin: First, I keep an active to-do list to ensure that I do not lose sight of any immediate or upcoming tasks. I prioritize and address the urgency of each email and phone call I receive from clients and candidates. Second, I make it a point to stay organized. With the volume of communications you receive each day as a recruiter, staying organized is critical. Third, I review new job opportunities right away and match qualified candidates I am working with to those opportunities. It allows me to stay ahead of the game and give each of my candidates the opportunity to learn more about the job as soon as it is available.
Andy: It really starts with our team. We've got an amazing one here at the DeWinter Group. The best I've seen. Derek, Mike, and Don do a great job at hiring the right people. When you work with a group of recruiters you trust, it makes your job that much easier. None of us could do all of this on our own.
As far as what makes me successful, I work hard and stay focused for blocks of time, but also take breaks when I need to. I take fifteen minutes to meditate or practice yoga while my coffee is brewing and then my day begins. Alternatively, when I am not working, I try to get out in nature to reconnect and recharge.
Lastly, one thing I've realized as I've gotten older and recruited longer, is you cannot control everything. You can do the work to a certain point, but then it's out of your hands. Letting go of control allows me to stay focused and present on things that I can control and keeps the stress down which helps everything.
Tony: Starting my recruiting career at a large, international recruiting agency allowed me to understand holistically how the industry operates. It gave me explicit metrics and standardized practices to follow which had high success rates. When I joined the DeWinter Group, I was given the opportunity to develop my own best practices. There were no explicit metrics. We were given clear goals and the chance to achieve them in a way which worked best for us.
Today I am not as "hardcore" about following metrics. I've learned to focus on protecting my time. Time is extremely valuable in recruiting. Not only is my time valuable to me, it is also valuable to my clients and candidates. I quickly learned I had to become "picky" when choosing which clients and candidates to work with. It's not that I don't want to work with everyone (I'd love to be able to work with everyone who contacts me), but I am only human and only have so much time in the day to dedicate to my candidate's job search and sourcing talent for my clients. If I overextend myself, it will only hurt all of the individuals I am working with.
Q: What metrics do you hold yourself accountable to?
Tony: I try to work on 5-10 job opportunities at a time. Five is the ideal number of job opportunities to work on at any given time to ensure each is receiving the attention it deserves and that I am still taking time to stay in touch with my candidates. I try to check in with at least 5-10 of my existing candidates each day, as well. It creates a healthy balance between recruiting new candidates, managing current candidates, and actively working on placing job opportunities for clients.
Kristin: I don't really hold myself accountable to any specific metrics. Another reason I appreciate working for a firm like the DeWinter Group is that I am not required to do so either. I have found that so long as I keep up with my to-do list, I am productive, successful, and servicing my clients and candidates to the best of my abilities.
Andy: Similar to Kristin and Tony, I do not really hold myself accountable to metrics, I just try to stay focused when I am working. Ideally I like to work less than ten jobs at one time, but when really great clients that I have a good relationship with and have worked with before request assistance, I'm happy to take on the extra workload.
Q: What are your goals for 2018?
Andy: Coming off such a great year, I am trying to keep the ball rolling. I feel refreshed after my sabbatical. I'm pushing to continue maintaining a healthy balance with everything.
Tony: I'm hoping to continue improving my pipeline and place at least five to six more people in 2018. I plan on investing more time into working with my colleagues to understand the roles they are working on, as well as ensuring I am investing more time into recruiting for their roles, as well.
Kristin: In 2018 my goal is to continue working a steady flow of job opportunities and take on even more new clients, as well. I want to continue to build strong and meaningful relationships with both my clients and candidates.
A note to Andy, Kristin, & Tony
On behalf of the DeWinter Group and our management team, I would like to thank you for your hard work and dedication to both the company and your colleagues. We are thankful to have the team that we do behind us. The caliber of services we deliver to our clients are a direct reflection of your commitment and ongoing efforts. Congratulations and we look forward to your continued success in 2018.
If you are interested in learning more regarding how Andy, Kristin, or Tony can help you develop your career or build your team, contact DeWinter Associates! To learn more, visit us online at https://www.dewintergroup.com/services/accounting-finance-recruitment/.