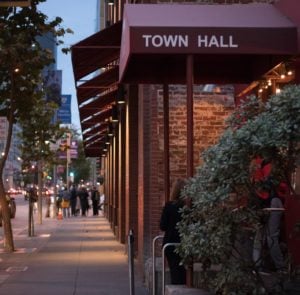 What is the value of networking? Over the years, our team at the DeWinter Group has worked with thousands of accounting, finance, and information technology professionals seeking to advance their careers. Time and time again we are asked one of two questions: 1. How do I set myself apart and find 'the right' opportunity as a job seeker or 2. How do I attract the best talent possible for my team as an employer? Our answer? Networking and working with the DeWinter Group, of course!
As recruiters, we dedicate our professional careers to ensuring we have developed relationships with the Bay Area's finest employers and most skilled accounting, finance, and information technology candidates. Networking is the foundation of what we do. To thank all those who have worked with the DeWinter Group over the last 17 years, each year we hold two happy hours to present our clients and candidates an opportunity to network with peers from across the Bay area.
On Wednesday, November 15th, we held our annual Fall Happy Hour at Town Hall in downtown San Francisco. Over 90 accounting, finance and IT professionals representing San Francisco's leading companies attended after work. The event was a huge success and we could not be more thankful. Therefore on behalf of the management team and employees at the DeWinter Group, we would like to thank everyone who 'braved the elements' and joined us.
To all those who attended, we want to convey our sincerest appreciation to you for the growth we have experienced in our San Francisco office and we hope you enjoyed attending.
If you are interested in attending future happy hours, reach out to one of our team members here at DWG to learn more and make sure to connect with the DeWinter Group on LinkedIn, Facebook, and Twitter. Again, thank you, for your ongoing support.
Sincerely,
David Sullivan, Partner
Email: dsullivan@dewintergroup.com
Phone: 408-278-0358
Connect with David on LinkedIn!